This article is protected, and may only be edited by an administrator.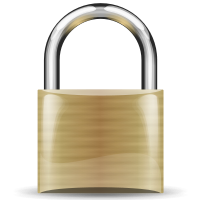 The Mon Don wiki is an independently-developed resource for all members of the school community. Here is a brief set of guidelines for making sure this wiki is objective.
Editing
At the top of every article is either "Edit this page" or "View source." "Edit this page" (assuming you are not logged in already) means that anyone may edit this article, even if you do not have an account. Your IP address may be logged in the history page for that article, but this address does not reveal any private information. To edit an article that says "View source" at the top, you need to create an account, but you will not be able to edit that article immediately. The only article that may only be edited by the administrator (i.e., it is fully protected) is this one.
What sort of articles should be created?
Articles pertaining to rooms, sections of the building/campus, current faculty members (or former members in good standing), administrators, and alumni. Current students should NOT be given their own articles, because they are not alumni yet.
Naming articles
Most article names should not be abbreviated (one exception is the Quad), and articles about people should not be listed by their nicknames unless that nickname is what the person goes under professionally.  As in Wikipedia, no titles are used in the names of articles about people (e.g., Dr. Gere's article is named "Edward Gere").  However, titles SHOULD be used everywhere in the article (other than the name itself) if the article is about a faculty, staff, or administration member (Dr. Gere should be referred to as "Dr. Gere" throughout the article).  The only exception is when the person's name is used to describe something (e.g. "the Gere Administration"), but this adjectival form should be used sparingly.
What is permissible and what isn't?
Common sense should dictate most of this. Anything libelous, sexually harassing, or matters of opinion should not be on here. Matters of opinion include "She's the best teacher ever" or "He's too fat" or "Everybody hates his class." If you see an article that has been vandalized, edit it so that the offending information is no longer there. The administrator may block the IP address or suspend the account of someone who frequently vandalizes articles.
Also, if you are adding citations or links, do not cite or link to someone's social networking profiles (Facebook, Myspace, etc.)
Any suggestions?
Write them in the "Discussion" section of this article and I will consider them.--Stantor 01:26, December 4, 2009 (UTC)